23 Jul 2017 - 25 Jul 2017
Sanibel Harbour Marriott 17260 Harbour Pointe Drive Fort Myers, FL 33908 United States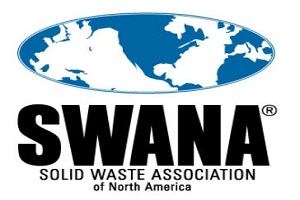 Make plans to attend the premier solid waste conference and tradeshow in the southeast – the SWANA FL 2017 Summer Conference and Hinkley Center Colloquium – July 23-25, 2017, at the Sanibel Harbour Marriott Resort.
This summer the SWANA Florida Sunshine Chapter is partnering with the Hinkley Center and Lee County to bring you the best opportunity to Work, Play and Learn. Our annual conference is being held in conjunction with the Hinkley Center Colloquium, an academic seminar showcasing the center's sponsored research projects, and this year it's an all-star line-up! We're also touring Lee County's Resource Recovery Campus as part of our program.
Network with some of the best minds in the solid waste industry, earn continuing education hours and enjoy beautiful Fort Myers, only minutes away from the pristine beaches of Sanibel Island!
Event Description: This multi-day conference will include general sessions on best practices in the solid waste management profession, an exhibit hall, technology roundtables, a golf tournament, a technical tour, networking events and more.
Who Should Attend: Local, state and municipal government solid waste directors, managers, regulators, operators and coordinators; in addition to private sector consulting engineers and suppliers of materials and equipment used in the management of solid waste.
Phone: 239-466-4000

Website URL : http://www.marriott.com/hotels/travel/rswsb-sanibel-harbour-marriott-resort-and-spa/