10 Jun 2017 - 10 Jun 2017
DMRC Auditorium, New Delhi.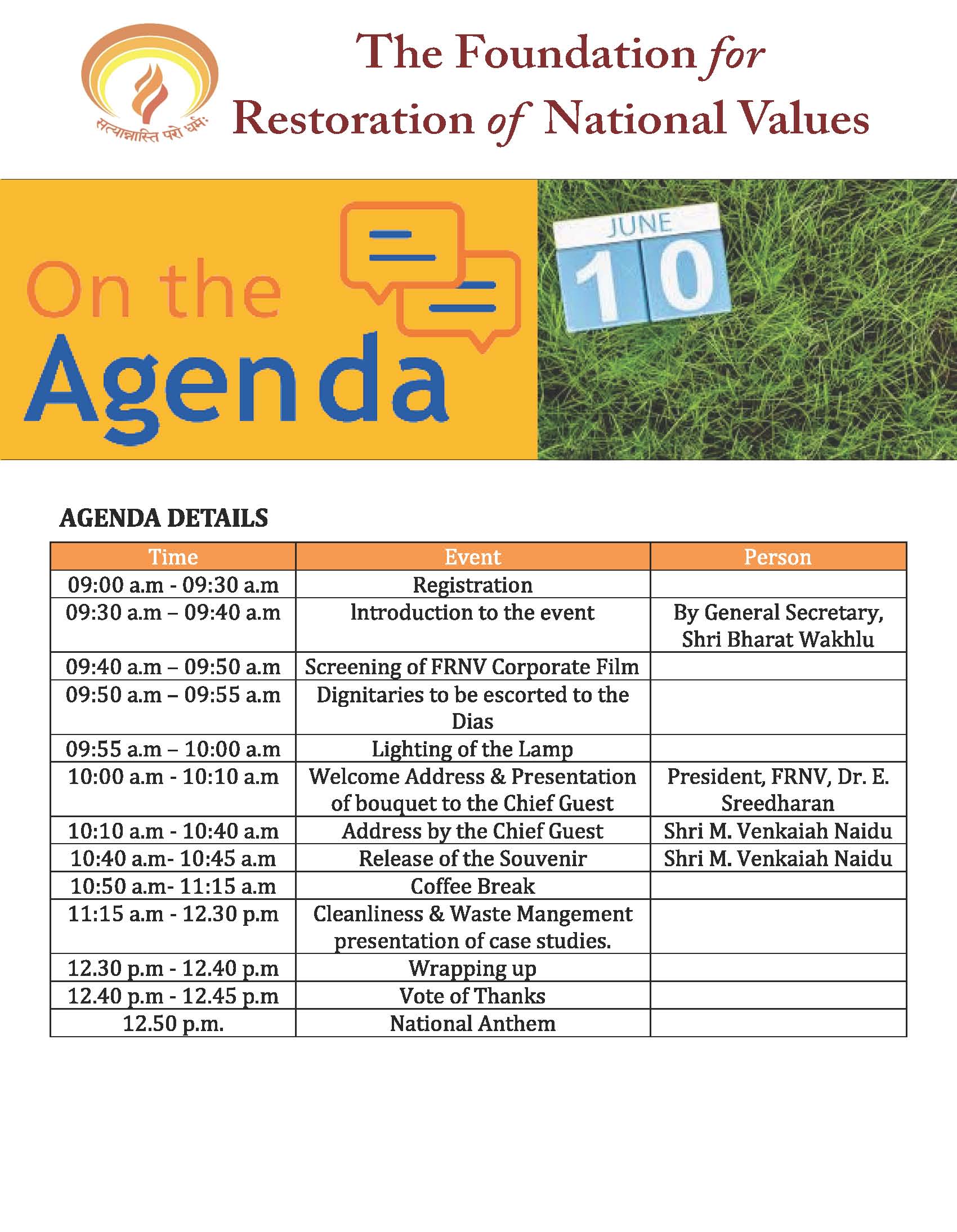 Dear Sir/Ma'am,
Greetings from the Foundation for Restoration of National Values (FRNV)!
I am writing to introduce FRNV, an Indian Standard setting organization for setting social values, ethics, and responsible living. Our vision is to restore our time-tested National and Cultural Values. The Metro-Man, Dr. E. Sreedharan is the President of our organization.
You are very cordially invited for FRNV's 9th Foundation Day program scheduled on June 10, 2017, at DMRC Auditorium, New Delhi.
The event will be inaugurated by Urban Development Minister, Shri M Venkaiah Naidu.
We shall be privileged if you participate in this event along with your team, friends, and colleagues.
Please see the E-invite and the agenda for more details about the programme.
You may write to me for the confirmation of your participation at shilpi@valuefoundation.in.
I look forward to your pro-active participation and do hope that you and your team will be able to join us.
Thank You
Regards,
Shilpi Garg
Executive cum Communication Assistant
JOIN THE SWACHH BHARAT ADVOCATES & PRACTITIONERS, AT THE 9th FOUNDATION DAY EVENT, JUNE 10, 2017, AT METRO BHAVAN, NEW DELHI. EARLY BIRD REGISTRATION IS NOW OPEN.
FRNV is a National Standard Setting Organisation leading the path for Ethics, Values, and Responsible living by restoring our time-tested Values.